Pham Hung Phong
Founder & CEO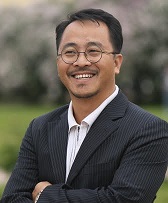 areas of expertise
Business Management

Technology Integration

Growth Srategy

E-commerce Solutions
education
Hanoi National University of Science, Vietnam
With over 24 years of experience in entrepreneurship, management, business planning, software engineering, operations, and decision analysis, Phong has the breadth and depth of experience needed to quickly understand entrepreneurs' businesses and craft the most suitable solutions.
VietNet comes up with results that are actually implementable. That is our strength compared to other consulting companies.
Phong founded VietNet in 2001 when Vietnam began to accelerate its Internet access. He invested in a number of travel booking platforms as well as advertisement sites which were considered the first of their kind in Vietnam at that time.
He was the owner of a series of cyber cafés in Hanoi back in 1998 – 2002 serving international tourists and businessmen.
During 1998 – 2000, he worked for the Vietnam Disaster Management Unit (DMU), a joint mechanism between the Government of Vietnam and UNDP to help Vietnam improve weather-related natural disasters forecast capabilities.
He first worked for the IT Centre of the Vietnam Administration of Tourism (VNAT) in 1997 after graduating from the Hanoi National University of Science.
He was a senior IT and Communications Consultant for Mai Linh Group, a Vietnamese transportation giant, during 2014 – 2015.
Phong is a seasoned person in the tourism industry, having held the position of Head of Communications and Events Department of the Vietnam Tourism Association and a member of the Vietnam Tourism Promotion Team of the VNAT.